SYNOPSIS:
Maggie Sanders might be blind, but she won't invite anyone to her pity party. Ever since losing her sight six months ago, Maggie's rebellious streak has taken on a life of its own, culminating with an elaborate school prank. Maggie called it genius. The judge called it illegal.
Now Maggie has a probation officer. But she isn't interested in rehabilitation, not when she's still mourning the loss of her professional-soccer dreams, and furious at her so-called friends, who lost interest in her as soon as she could no longer lead the team to victory.
Then Maggie's whole world is turned upside down. Somehow, incredibly, she can see again. But only one person: Ben, a precocious ten-year-old unlike anyone she's ever met.Ben's life isn't easy, but he doesn't see limits, only possibilities. After awhile, Maggie starts to realize that losing her sight doesn't have to mean losing everything she dreamed of. Even if what she's currently dreaming of is Mason Milton, the infuriatingly attractive lead singer of Maggie's new favorite band, who just happens to be Ben's brother.
But when she learns the real reason she can see Ben, Maggie must find the courage to face a once-unimaginable future... before she loses everything she has grown to love.
REVIEW:
Margaret Sanders hates bouquet. She's a girl who's unnerved by the idea of picking flowers from the ground. Because yes, if you do think that a flower is beautiful, why take away its life? She's humorous, humorous yet sarcastic. Margaret is blind, but here's the catch, she see things whenever she's around this certain kid. After having a majestic fall, she met an energetic and lively boy, she met Ben. Ben speaks and acts like an adult, cool enough. He loves reading encyclopedias too.
image:
What I love most is that Ben claims to be Maggie's boyfriend! He invited her to their house for dinner. At dinner, Maggie met Ben's older brother- Mason, who is- according to Maggie, arrogant, aloof and egotistical jackass. Mason is the lead vocalist of her favourite band.
The flow of the story was undeniably superb, but slow paced. I can get along with the story patently. The way she writes, her use of words were really captivating.It was truly interesting. It's just that sometimes reading parts of the book bore me. Like when Maggie is talking about her mom, dad, or gramps. The romance, I actually kind of liked it (at first) when Ben and Margaret are together, though Ben's 7 years younger I like the two of them together. I can't feel the fireworks- as what other people refer to it, sparks, whenever it's all about Maggie and Mason. Maybe due to the fact that there weren't too much Maggie-Mason parts yet. Not until they went to Dead Eddie's concert.
image: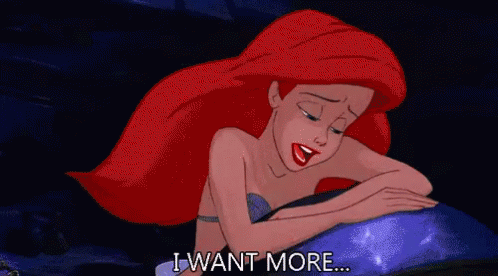 And later did I realize, the book is does not really give emphasis to the love of just two persons, it doesn't only talk about that. But also the love for others. The love for a friend. The love for your family. The love for what you've become.
Marci made the reader see, and think as a blind person. Know how a blind person to their things, live their life. Not just that, but also to accept their life now and forget about their miserability. And as a person who cannot see, Maggie's pretty good at describing things that are happening around her. Marci Curtis made me admire her for writing such story, she amazed me for she had made a POV of a blind girl without experience.
What about you, what's your thing?
QUOTES:
"That's the one thing about being blind: you see people as they really are."
― Marci Lyn Curtis, The One Thing
RATING
image: